KARFF Prepares for Annual Customer Satisfaction Survey
Sep 2019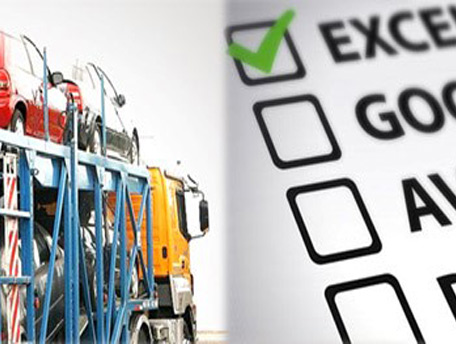 KAR Freight and Forwarding prepares for its annual customer Satisfaction Survey for 2019. The survey is to be distributed to KARFF customers later this year and aims to measure customers' overall satisfaction in terms of KARFF's capabilities and performance in comparison to other logistics service providers. KARFF is actively reviewing each part of the questionnaire, keeping all parts relevant and up to date. This is to ensure optimum feedback from KARFF's expanding customer base, and to get a sense of customers' pulse to further innovate KARFF's services and performance. KARFF's Customer Satisfaction Survey for 2018 enforces the positive directions KARFF has been actively taking to keep customers satisfied with respondents rating KARFF's ability in handling cargo and customer service performance both at 88% satisfactory. Meanwhile KARFF's effort to tailor fit its services to customer needs yielded 91% of respondents pleased with KARFF's compliance to customer's instructions. With a number of innovations added to KARFF's services this year to meet growing customer needs such as the recent upgrade of the freight system, KARFF looks forward to greater positive response and constructive feedback from customers.
KARFF honours outstanding employees in H1 2019
Aug 2019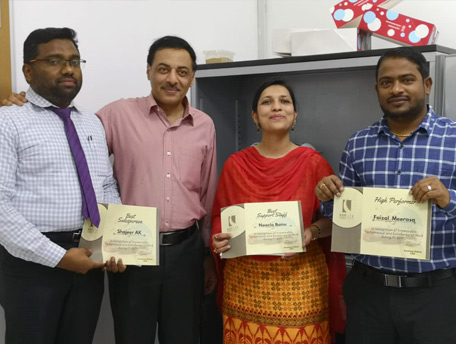 On 4-July, KAR Freight & Forwarding honored outstanding employees for their continuous efforts during the first half of 2019. This ceremony aims to recognize outstanding employees and striving excellence at the workplace. Shajeer AK was again awarded Best Sales Person. He has consistently received the award, cementing his reputation as a sales person and inspiring fellow sales executives. Noorie Banu, took the Best Support Staff Award. Noorie has been with KARFF for a decade and her efforts have also been recognized. Faisal Ahamed Meerasa was awarded High Performer for this term. He has proven to be an indispensable member of the team, with his excellent performance as a messenger. Faisal, with his dedication to his work, was unable to attend the ceremony and his award was received by his supervisor on his behalf. Certificates and cash awards were given to the outstanding employees. The event aims to inspire employees to aim high in their respective field, proudly upholding the high standards of the company with pride.
KAR Freight & Forwarding Upgrades to New System
Jul 2019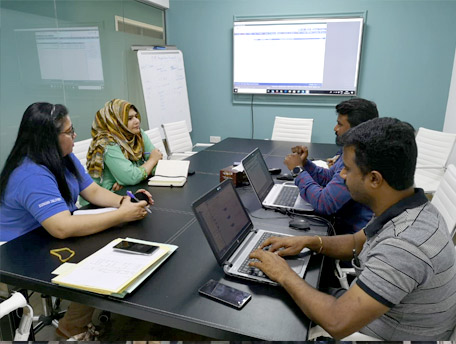 KAR Freight and Forwarding has upgraded to a new system which is set to be fully operational this month. The KARFF team been actively training on the new system throughout the month of June. The continuously fast-paced technological advancements in the logistics field prompted the upgrade, setting KARFF to be ahead of its competitors. The new system is highly advanced and boasts a number of automated features, which reduces time-consuming manual actions. For instance, it sends automated pre-alerts/updates to customers/vendors at set milestones. In addition, it reduces maintaining physical files, as it allows emails and documents to be uploaded to each job, which are easily retrievable whenever needed. This upgrade is projected to optimize efficiencies by drastically reducing steps to be undertaken to complete a job, therefore increasing productivity. The new system also allows portal access to customers, where they will be able to see updates regarding their shipments. This includes access to their invoices and SOAs, which enforces a transparent business relationship with customers. Automated pre-alerts and alarms will ensure that critical steps are also undertaken on time and are not missed out in any way. This advancement is set to elevate KARFF's customer service and operations, ultimately delivering a great customer experience and growth.
KAR Freight and Forwarding Services and Sales Training
May 2019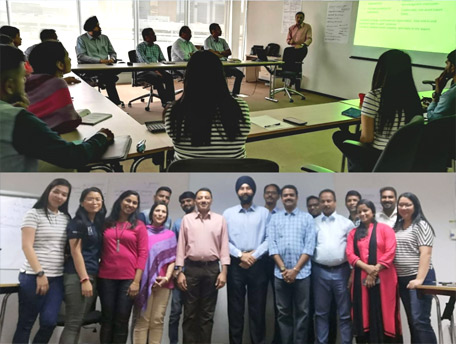 KAR Freight and Forwarding conducted a services and sales training on 11th May at AWR Head Office. Sandeep Sahae, KARFF CEO, led the discussion on Freight and Forwarding services. Attendees from KARFF sales, customer service and operations department tackled topics on sea fright, air freight, land transport and more. Participants learnt about necessary documentation, industry terminologies, and latest industry news and advancements. KARFF employees actively participated by sharing their own experiences and know-how in the industry during the discussion. Employees were tested further as they underwent calculation exercise to improve estimation skills. Head of Sales for Freight and Forwarding, Surjeet Singh, also discussed the steps of a successful sales process. Surjeet highlighted the importance of each step, while sharing real-life instances and the application of each. Sandeep emphasized that training is just the beginning. He encouraged everyone to delve deeper and spend time researching topics more and keep up to date with industry news, policies and practices. The program is part of KARFF's initiative to keep its work force well informed. As day-to-day operation is important, programs such as this training keep employees mind open to more learning and challenges. This helps to improve their overall knowledge in emerging changes in the industry, which makes them well equipped in satisfying customer's ever-growing need.
KAR Transport offer AWR Gold service for members
May 2019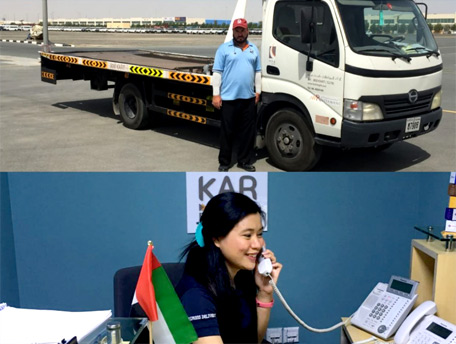 KAR Transport and Arabian Automobiles developed a partnership to offer distinguished service to AWR-GOLD Members. The AWR-GOLD Program is inbuilt in Service Contract sold by AAC through Service. AWR-Gold program offers stress- free ownership to AAC customers by introducing "Vehicle Pick-Up Services" in addition, the program also covers Roadside Assistance, Off-road recovery, Airport Pick & Drop & Vehicle Registration Services with an aim to give convenient services with peace of mind in the most comprehensive way, saving customers time and money on and off road. The objective of the AWR-Gold Membership Program is to enhance customer convenience and propagate the message "Hassle-Free Service". Additionally, the program encourages customers for a timely service by utilizing pick-up service convenience. Overall, the program enhances Service retention and ensures that the company is ahead of its competitors. To avail the services, customers has to call 800NISSAN/ 800INFINITI/ 800RENAULT respectively. To avail other services customers can dial the dedicated 800AWRGOLD Toll Free number which lands on KART call center. KART's tested transport solutions is elevating the program to new heights, making all offered services seamless. KART's reliable fleet and drivers along with their CS team available on the toll free number 800AWRGOLD has made transition of services to all AAC service centers, airports and other locations within the Emirates.
KARFF Opens Branch in Sharjah Airport Free Zone
May 2019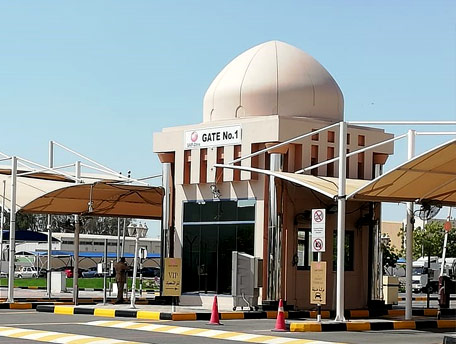 KAR Freight & Forwarding is opening a branch in Sharjah Airport Free Zone (SAIF Zone). Through the new branch, KARFF intends to cover +7000 companies based inside SAIF Zone. Additionally, the branch also aims to target +5000 companies based in Northern Emirates including areas of Ras Al Khaima. KARFF's move to open a new hub in Sharjah is in line with the company's vision of developing offices in other parts of the UAE and eventually expand to other GCC countries and then towards other continents. The office location was strategically chosen, firstly, because it gives easy access to SAIF Zone and Northern Emirates customers. Secondly, it gives the office access to the air-freight network ex-Sharjah from where regular as well as charter flights originate for countries like Iraq, Afghanistan and Africa. The location also provides access to regular wide network of Air Arabia cargo operations. This new branch offers the same services as the main KARFF office and in addition, KARFF SAIF Zone branch is able to offer Customs Clearance services to Northern Emirates customers. Overall, KARFF's outlook for this branch potential is positive with an aim of +10 million revenue in the next 5 years.
KAR Transport Wins Prestigious RTA Dast (Dubai Award For Sustainable Transport Award) For 2018 Cycle.
27 Feb 2019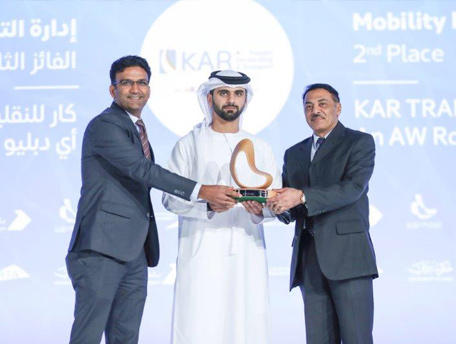 KAR Transport has won the prestigious RTA Dubai Award for Sustainable Transport for "Mobility Management" category. A grand awards ceremony was hosted by RTA Dubai at Zabeel Hall, Dubai World Trade Centre on 27th Feb 2019 to recognize the winners of this prestigious award for 2018 Cycle, in other words the 11th Edition of the Dubai RTA DAST Awards. H.H. Sheikh Mansoor Bin Mohammed Bin Rashid Al Maktoum, Chairman of the Dubai International Marine Club presented the award to Sandeep Sahae, CEO KAR Transport and Sandeep Arora, Head of Business Excellence. Also present on stage were H.E. Mattar Al Tayer, Director General and Chairman of the Board of Executive Directors. Under the patronage of H.H. Sheikh Hamdan Bin Mohammed Bin Rashid Al Maktoum, Crown Prince of Dubai and Chairman of the Dubai Executive Council, the RTA DAST Awards was initiated in 2008 with an objective to promote RTA's vision of safe and smooth transport for all along with recognizing individuals and organizations that implement successful ideas and sustainable practices in the areas of mobility and transport management for improving safety and environment. The award program also recognizes exceptional contributions towards RTA DAST objectives in various aspects such as best academic projects, student projects, sustainability ambassador, best media team, best journalist etc.
AWR Celebrates a Colorful 47th UAE National Day
28 Nov 2018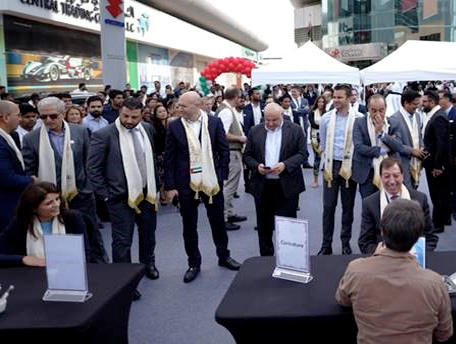 AW Rostamani Group (AWR) celebrated the 47th UAE National Day on Wednesday 28th November, with an array of special activities and traditional performances. Marking the joyous occasion and celebrating the 'Spirit of the Union', AWR Group employees came together for the event that highlighted the cultural heritage and diversity of the nation. Ms. Huda Al Rostamani, member of the board and Mr. Michel Ayat, CEO of Arabian Automobiles, also attended the event, alongside senior management. Employees based at AWR Head Office, were gifted with UAE cake pops, a National Day scarf and Year of Zayed badge to mark the occasion. The outside of AWR main entrance was transformed with music and decorations including a heritage village with traditional cooking station. Students from Next Generation school based in Dubai, performed the UAE National Anthem and read an Arabic poem to all employees gathered outside. To add to the festivities, there was a national quiz with prizes, and traditional Alyolla Dancing. Additional activities such as caricature drawings and tea cup calligraphy entertained employees and provided them with a souvenir of the 47th Celebration.
Successful Launch of KARFF's E-Com and Courier Delivery Services
15 Oct 2018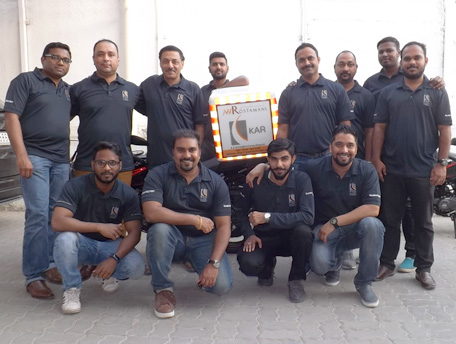 KARFF's new and exciting venture into the fast-paced world of E-commerce is exceeding expectations. On the 15th of October KARFF's E-commerce Delivery Solutions officially started its operation and is continuously garnering momentum with a current average of 100 deliveries every day. With such promising start, KARFF aims to reach 1,000 deliveries every day in the coming months. KARFF's E-commerce Delivery Solutions unique approach to E-com delivery services offers its customers the edge of time definite delivery, live tracking facility coupled with affordable rates.

UAE is now poised to be the next e-commerce capital as it continues exploring innovative ways to boost E-commerce as a driver of economic growth. UAE's rapidly growing young populations brings with it a high purchasing power and demand for quick delivery. KARFF's E-commerce Delivery Solutions is more than up to the task to satisfy these requirements as the service guarantees next day delivery for domestic shipments with express service for same day deliveries also available as option. These coupled with their affordable rates and user-friendly website that can also be embedded to customers' websites make KARFF's E-commerce Delivery Solutions a practical choice for all E-commerce Entrepreneurs.

KARFF is also now offering courier services for both domestic and international shipments. With the promise to offer flexible and personalize service, KARFF's Courier Service aims to give a pleasant and seamless experience to customers. This new service is tailored to provide a better transit time than competitors while keeping it cost-effective for customers.

KARFF'S Courier Service is also equipped with innovative technology such as live tracking of shipments, automated pre-delivery message and customer service support. KARFF has an especially strong inter-gulf connection and network that ensures faster delivery which is beneficial for both B2B and B2C customers.
KARFF E-commerce Delivery Solutions
01 Oct 2018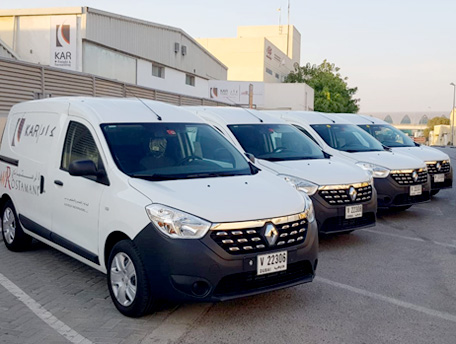 Everything around us enables everything else to be fast-paced. Since the turn of the century the demand and supply for faster solutions for commercial and everyday life consumption is on a parallel rise. As evidence to this, the world's business landscape whether B2C or B2B has changed drastically and it continuously evolves side by side with technology.

Global brands have completely embraced world wide web integration onto their everyday operations. The new behemoth industry of e-commerce is on its way to dominate the retail business. The Middle East e-commerce market itself is soaring in unprecedented upward trajectory fueled by competition. Just for this year the industry is estimated to be worth $29.9 billion and is forecasted to be valued at $48.6 billion by 2020. Robust internet and mobile penetration across the GCC has played an active role in enabling the growth of e-commerce in the region. Recent research conducted by Google reveals that the U.A.E. leads global smartphone penetration at 73.8 percent and the country's internet usage statistics show that 91.9 percent of the population has internet access.

KARFF is also now offering courier services for both domestic and international shipments. With the promise to offer flexible and personalize service, KARFF's Courier Service aims to give a pleasant and seamless experience to customers. This new service is tailored to provide a better transit time than competitors while keeping it cost-effective for customers.

As easy as it is to purchase anything with just a click, the aspect of getting the goods from seller to consumer is a different story altogether. Observing that there is a need to innovate further on this, KARFF introduces the newest addition to its arsenal of cost effective delivery solutions. KARFF E-commerce Delivery Solutions' launch this October 2018 marks another milestone for KARFF's ever-growing gamut of services. KARFF embraces the challenge brought by the market demand and promises to bring its signature expertise and customer service into the E-commerce arena.

Strategically located to its new facility in Umm Ramool, KARFF is destined to be in the heart of the soon to rise hub of ECOM City which is estimated to be fully operational by 2019 and will be under the supervision of Dubai Airport Free Zone.

KARFF sets itself apart from its competitors as it focuses on inter-gulf express delivery, armed with Cash-On-Delivery capabilities for Saudi Arabia, Oman and Kuwait. But KARFF is not limited to these locations only, this new venture serves other domestic and international locations as well. On top of this, KARFF E-commerce Delivery Solutions features an innovative system that will enable customers to access real-time tracking for their packages, receive pre-delivery messages along with a fully integrated user-friendly app. KARFF has positioned itself to be your on-the-go, cost effective express courier and e-commerce delivery solutions company.

As we progress into a more digitized and virtual age, KARFF has firmly set its foot into the future, with KARFF on the path to consistent growth. KARFF sets the bar even higher as it brings in a solid background from its years of logistics solutions expertise and the latest, most innovative product the digital world has to offer. KARFF E-commerce Delivery Solutions is the perfect union of traditional logistics and technology-centered approach.
KAR Freight and KAR Transport host annual all staff get together
11 Jan 2018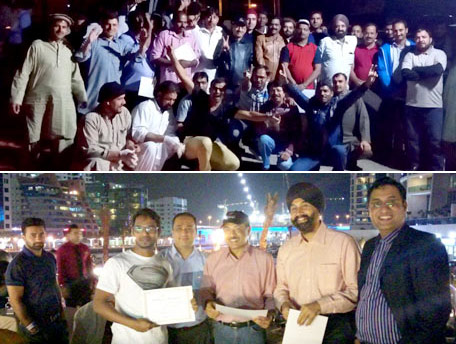 Annual all staff get-together for KAR Freight and KAR Transport employees on 7th and 11th January 2018 respectively witnessed a strong combined participation of over 110 members. While KARFF employees had a fun and chilly night out on Dubai Marina cruise, employees at KART preferred night camping in the natural Wadi Showka in Ras Al Khaimah. The active and enthusiastic engagement of employees made the event enjoyable and a memorable one to all. Both events also saw some of the employees being recognized for their outstanding performances in 2017. It was a day filled with lot of fun, music and dancing, barbecue, fine dining & above all camaraderie among entire group. It was a great success, everyone had a fantastic time.
AW Rostamani Celebrates the UAE's 46th National Day
29 Nov 2017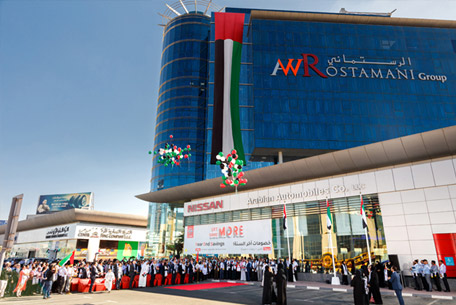 On Wednesday 29th November, all staff of AW Rostamani joined together in front of the AW Rostamani Group building to celebrate the special occasion of the UAE's 46th National Day. The event began with a welcome speech by AWR's Emiratisation team. Following this, staff paid their respects with a one minute silence and rejoiced the National Anthem whilst three UAE flags were raised in front of the AWR headquarters. Balloons in the UAE flag colours were released into the sky, which was met with a large round-of-applause by the united audience. All employees were able to enjoy traditional Emirati cuisine cooked in an Arabian tent placed outside the AWR building, as well as Henna for women and National Day branded chocolates by Godiva were gifted to all staff. The Emiratisation team also organized a well-executed quiz with top prizes for winners. To end with a bang, a live military band electrified the crowd with a traditional dance and performance. The day was spectacular and the AWR Staff truly showed what this incredible Nation is about - unity, commitment, integrity and pride.
KAR Transport transitions to the latest ISO 9001:2015 standards
22 Aug 2017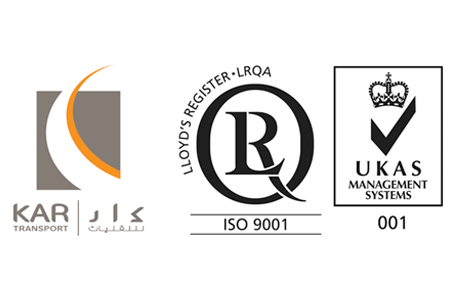 KART has successfully transitioned and became certified for latest ISO 9001:2015 standards for Quality Management System by Lloyd's Register Quality Assurance Limited (LRQA) during the most recent 3-day audit which concluded in August'2017. The new standards cover additional areas like Risk Management, Knowledge Management, Leadership Accountability and others. KART was earlier certified for ISO 9001:2008 standards.

"This is recognition for company's strong commitment to Quality Systems and Customer Focus along with Continuous Process Improvement" said, Sandeep Sahae, Director, KAR Transport. He added, "I congratulate every team member for putting in efforts on daily basis to ensure robust systems in place. I am sure this achievement will push every one of us to strive for more success in future"
KAR Freight signs an agreement with Emirates Float Glass
June 2017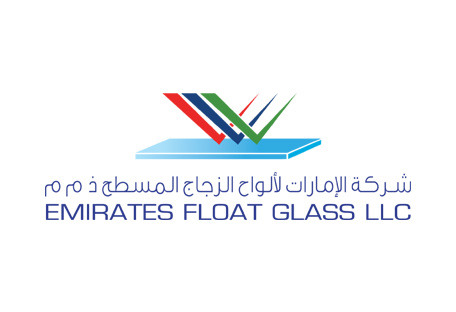 KAR Freight has signed a long term service agreement with Emirates Float Glass LLC which is one of the largest float glass manufacturing units in the region. Under this agreement, KAR Freight will undertake land transportation requirements for its esteemed customer in UAE and GCC. The Agreement signed will allow to continue active cooperation between both companies and to reap significant mutual benefits. "We are excited to play an integral role in supporting EFG's vision of continual growth and customer satisfaction by providing efficient transportation services at competitive rates along with an excellent customer service", said Sandeep Sahae, Director, KAR Freight and Forwarding LLC.
Annual Ramadan Iftar Get together
15 Jun 2017
KAR Freight and KAR Transport held their 2017 annual Ramadan Iftar at the Barbecue Delights restaurant in Dubai. The event brought together under one roof more than 75 of our employees and some of our many esteemed customers. In addition to the unlimited and scrumptious selection of food, the evening was also an opportunity to catch up with friends and colleagues. Following the Iftar banquet, Mr. Sandeep Sahae (Director) addressed the audience and extended a warm thank you to all guests who were present at the gathering. He also expressed appreciation towards esteemed customers for the continuous strengthening of relationship and confirmed that the company was keen to achieve the highest customer satisfaction levels, and provide exceptional and unsurpassed service to its customers. He concluded his speech by congratulating everyone on the occasion of the holy month of Ramadan and wished everyone all the best. The evening also featured celebration of individual achievements as high performers in first half of 2017 were awarded with excellence certificates and special cash award.
KAR Freight and KAR Transport become AW Rostamani entity
May 2017

KAR Freight and KAR Transport have formally become a part of AW Rostamani family on account of ownership restructuring. Sandeep Sahae (Director - KAR Freight and KAR Transport) says: "This announcement will propel both companies to new heights of success in coming future as AW Rostamani is a highly trusted brand. It will help strengthen our foothold in the competitive freight forwarding and trucking market in UAE. We will continue to pursue our growth objectives with a disciplined approach."
KAR Freight and KAR Transport galvanize Land Transportation offering
May 2017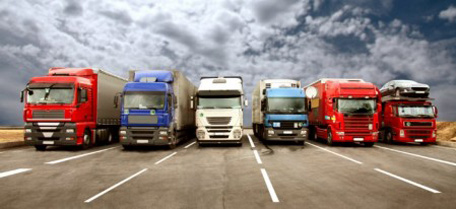 Emboldened by a new team of specialists with expertise in Land transportation (both local inland and cross border), KAR Freight and KAR Transport are pleased to announce that their land transportation service has been revamped for the benefit of their customers. Sandeep Sahae, Director says: "The land transportation service has become more agile now as our team of specialists has solid knowledge and experience to address the unique trucking requirements in quick time at more competitive rates. We have a wider base of reliable transportation service partners spread across the region to cater to any requirement for local distribution as well as international deliveries. Last but not the least, the personalized customer service with pro-active updates on cargo shipment from origin through to final delivery makes this service offering a winner. We have received high appreciation from some of our customers who have availed this service and have also gone on to sign fixed duration agreement with us to gain further cost advantage."
KAR Transport upgrades its truck fleet
October 2016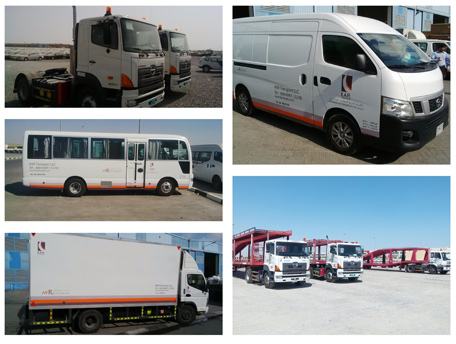 KAR Transport has invested and upgraded its truck fleet by adding new modern vehicles to viz. Prime Mover Units, Recovery Truck, Pick-up Trucks, Blind Cargo Vans, Passenger Buses and Car Carriers for company's complex land transportation operations. Some of the old fleet has been retired as per company policy guidelines. The new upgraded fleet which began service in Oct'2016 benefit from latest design and features available in the market which means they work even more efficiently hence the lower consumption and emissions.
KAR Freight ties up with Lulu Group
August 2016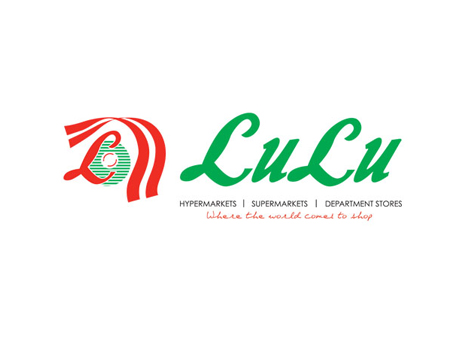 KAR Freight and Forwarding has successfully signed service level agreement with Lulu Group which is one of most well-known retail chains in UAE in August 2016 for handling its shipments both via sea and air. Based on efficient delivery performance in moving trial shipments earlier, this agreement has been signed between both organizations for a long-term partnership. KAR Freight looks forward to handle both import and export shipments across various destinations in the world for its esteemed customer. In addition to competitive pricing owing to strong relations with various shipping line and air lines, KAR Freight will also ensure efficient and reliable services from start till end through its team of dedicated personnel.
Iftar Get together with Customers
22 Jun 2016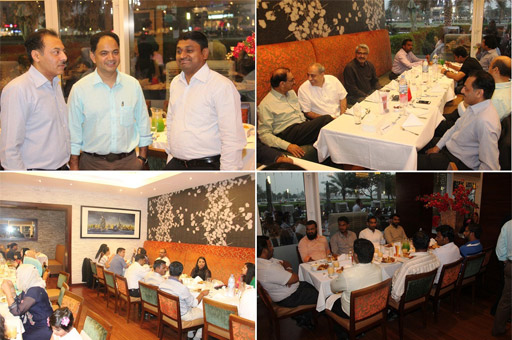 KAR Freight organized an annual Iftar dinner gathering for its staff and various key customers at Bar B.Q. Tonight Restaurant in Dubai on 22-Jun-2016. The evening saw many of the company's long-standing customers, partners, suppliers and employees attend in good numbers. There were also guests from our parent group partners in Arabian Automobiles and AWR Holdings. The evening was a great opportunity for KARFF's customers, partners and employees to get together for networking and increased affiliation. On this occasion Mr. Sandeep Sahae (Director) has expressed his great happiness and gratitude to everyone for participating and wished for long term association and success in the days to come.
Employee Engagement at "Desert Safari Camp" by KART & KARFF
08 Apr 2016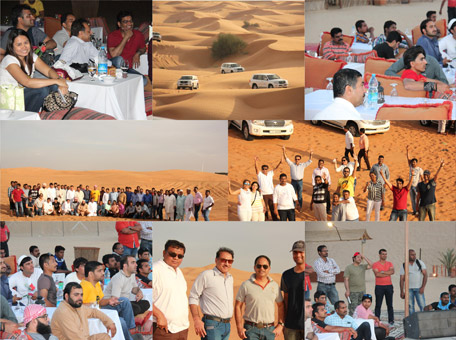 As part of Team Spirit building & employee engagement initiative, KAR Transport and KAR Freight & Forwarding employees enjoyed a sunny day together at a Desert Camp in Dubai on 08-Apr-2016. The program was organized as a celebration of team spirit and of achievements in 2015. It was a day filled with lot of fun, dune bashing, camel rides, interactive team games, & above all camaraderie among entire group. In between there were stray incidents of some people breaking into impromptu dance & singing performance. All in all it was a memorable day which was made sweeter by high participation from the employees of both KART & KARFF along with presence of staff from AAC-Spare Parts & AAC-After Sales. Looking forward to the same enthusiasm from everyone and hoping to meet future challenges head on & succeed.
Defensive Driving Course for All drivers at KART
April 2016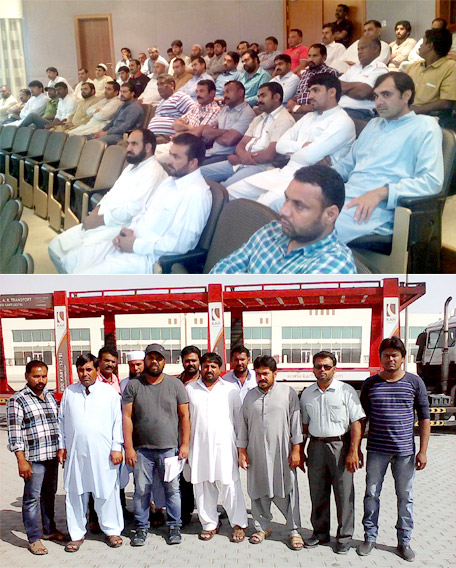 In line with AWR Group's focus on Corporate Social Responsibility (Road Safety) and Employee Development, there was a training session on "Defensive Driving" organized by KART for all commercial drivers on 01-Apr-16 in the Head Office Auditorium. The main purpose of the initiative is to increase awareness about the importance of safe driving, build on the best driving practices on the road and most importantly reduce accidents. The second phase on practical training was organized in May 2016 in multiple batches. The practical sessions were conducted in batches throughout the month of May by an expert external trainer and focused on driving aspects like safe driving technique, positive attitude and behavior and systematic driving. Drivers were also imparted knowledge and training on other aspects of driving like identification of blind spots, skids and their avoidance, avoiding of emergency situations, the effects of alcohol/stress/fatigue, etc. The course had been designed according to the International safe driving practices. The successful course completion will create safer drivers who are able to think actively about their behavior and also the behavior of other road users and ultimately make the roads safer.
KAR Transport hosts "Blood Donation Camp"
05 Oct 2015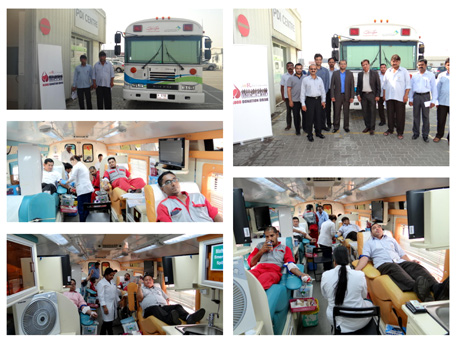 KAR Transport, in collaboration with Dubai Blood Donation Center (DBDC) of the Dubai Health Authority (DHA) and with support from Group HR hosted a Blood Donation event in the company premises in Awir (Ras Al Khor), Dubai on 05-Oct-2015. The initiative was in line with corporate social responsibility guidelines of the AW Rostamani Group. The half-day event was a big success with overwhelming participation of employees from diverse departments of the Group who generously donated blood and demonstrated their support for the cause. The main goal of the program was to aid thalassemia patients in getting blood and finding blood donors, and to help those patients undergoing treatment for various medical conditions. The program helped create awareness about the importance of blood donation and the experience of getting a chance to save a life made the event even more joyful & sweet.
KAR Transport bags 1st place in RTA Dubai Award for Sustainable Transport (DAST) - "Transport Safety Category"
25 Feb 2015
Under the auspices of His Highness Sheikh Hamdan bin Mohammed bin Rashid Al Maktoum, Crown Prince of Dubai and Chairman of the Executive Council; HH Sheikh Maktoum bin Mohammed bin Rashid Al Maktoum, Deputy Ruler of Dubai, Vice Chairman of the Executive Council, RTA has honored the KAR Transport with Dubai Award for Sustainable Transport (DAST) 2015.

KAR Transport was awarded for its commitment to provide efficient, fast, safe and cost effective freight management solutions to its customers in order to make transportation more sustainable in the UAE.
KAR Transport LLC is now an ISO 9001:2008 Certified Company
01 Oct 2014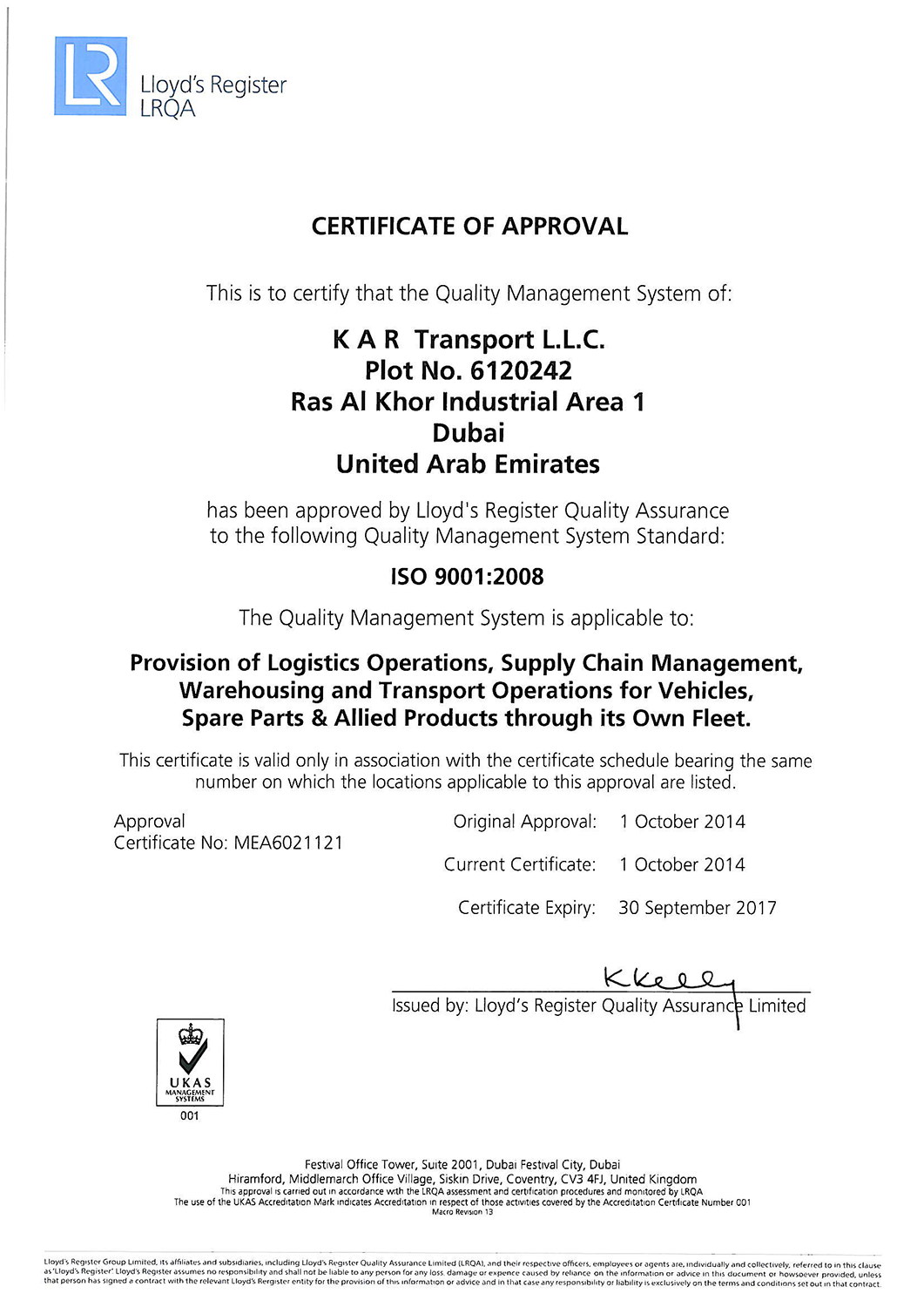 KAR Transport LLC has been awarded ISO 9001:2008 Certification in October 2014 by Lloyd's Register Quality Assurance Limited (LRQA).

According to the General Manager Mr. Shirish Deshpande, "This is a natural consequence of the Company's constant commitment to Quality Management, Highest Customer Focus and Continual Improvement as part of its Business Strategy. The certification is a significant milestone in our efforts to improve which includes on-going investment in Technology, Development & Process Enhancement".

This recognition guarantees KAR Group's management procedures across all departments, and confirms the soundness of the organization as well as its ability to deal successfully with projects of all types.
Dubai Quality Award 2014
02 Jun 2014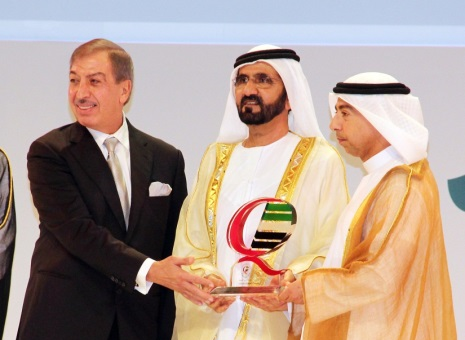 In a glittering ceremony held on 2nd June 2014, His Highness Sheikh Mohammed bin Rashid Al Maktoum, Vice President and Prime Minister of UAE and Ruler of Dubai, awarded the Dubai Quality Award to Arabian Automobiles Co. making it the first automotive distributor in UAE to achieve this recognition since the award was founded in 1994. The award was received by Mr. Michel I Ayat, CEO, AWR Group and Mr. Khalid Al Rostamani, Chairman, KAR Group.

KAR group, being the complete Supply Chain Partner of Arabian Automobile Company feels proud on this achievement and looking forward to strengthen its synergies with AAC through its world class supply chain solutions.
6th E-Services Excellence Award
05 Feb 2014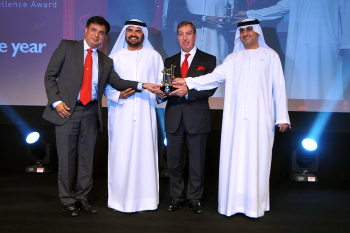 Arabian Automobiles has been awarded the Best Importer of the Year by Dubai Trade FZE. The 6th E-Services Excellence Award (ESEA), held under the Patronage of H. H. Sheikh Maktoum Bin Mohammed Bin Rashid Al Maktoum, Deputy Ruler of Dubai aims to encourage the conversion to the online channels for doing business (Dubai Customs and Port Transactions) and award the highest adopters of Dubai Trade's e-Services.

The award received by Arabian Automobile is at the highest level among the nine awards given during the ceremony. The award was received by Mr. Michel Ayat, CEO, Arabian Automobiles and Mr. Shirish Deshpande, General Manager, KAR Transport.

"We are proud to receive the award for Importer of Year and we appreciate that our high standard of business has been recognized," said Michel Ayat. It was a proud moment for KAR Transport as well, being the 4PL Logistics Service Provider to Arabian Automobiles Co LLC.